Until I get to a write-up of our pilot tablet program (children and adults paired on a tablet, with both guided and free-play app time), here is a quick list of the apps we (me and my colleague Laurie Anne) are highlighting this first go-round. We looked for apps that would have strong connections to the ECRR five practices: reading, writing, singing, talking, and playing, and offer lots of opportunities for that great parent-and-child sharing and joint engagement. Laurie Anne did a lot of the leg work for this and we relied heavily on Common Sense Media and the Children's Technology Review for help selecting.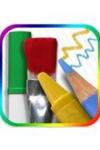 Drawing Pad (Android & iOS)
A Parents Choice Gold Award, this app from Darren Murtha Design offers a great selection of art materials to draw with–markers, pencils, crayons, stamps, etc, all with distinct characteristics. There's wide color selection, and a toolbox of ways adjust your lines and marks–for example from skinny to wide, from transparent to opaque. You can save to the app, or to your device, create a book or album, print, or share via Facebook, email, or Twitter. In-app purchases of coloring books are available, but not necessary for getting the most out of this app.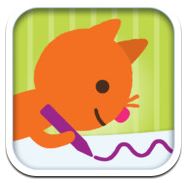 Doodlecast (iOS)
Another great app from one of my favorite developers, Sago Mini (recently bought by Toca). Children can choose from 36 coloring pages with incomplete drawing prompts, such as a smile, with the written and spoken question: "Whose mouth is this?" or clouds and a sunshine with the question, "What's happening in the sky?" (There is also a blank page option.) Children can choose from 9 colors and 3 line widths to use while completing the drawing, and a mic can be turned on to record what they say while they draw. When the drawing is completed, you can watch the recorded drawing and voice-over, save it for later, and watch it again.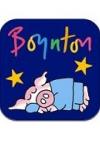 The Going to Bed Book (Android & iOS)
Classic Boynton silliness comes to life in this Loud Crow book app. There's just the right amount of the type of interaction that makes sense to the story: for instance, when you see the tub full of animals, you can turn on the spigot and pour water in the tub, creating bubbles to pop.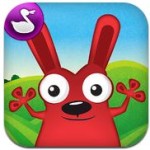 Musical Me! (iOS)
A deceptively simple app from Duck Duck Moose, with great reviews from Parents Choice and Children's Technology Review. Children can explore five different areas, each emphasizing a different musical concept (pitch, rhythm, notation, sound). Kids can "just" mess around, or really focus & experiment. Activities include: copy note patterns & listen to different pitches; move notes around on a staff and change a familiar song into your own creation; experiment with tempo; play different instruments and explore their sounds; and of course, make monsters dance in time to a song.


Toca Builders (iOS)
Seriously, just buy everything Toca makes. Their new Builders app looks like a junior Minecraft: activate different creatures to build with square blocks on a 3D plane. Color, lift, move, stack, and destroy to your heart's content. Take pics of your creations and you can share them out. Make a building, make a mermaid, or just mess around: that there are no rules or time limits exemplifies Toca's philosophy of making toys, not games.


Toca Hair Salon 2 (Android & iOS)
Most Toca apps are iOS only, so we wanted to include one for our Android families. In the Toca Hair Salon you can choose your character and let your imagination fly. Select a hair type, then color, cut, and blow-dry to your heart's content–then grow the hair out and start over.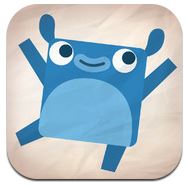 Endless Alphabet (iOS)
A stand-out, well-designed app from Callaway that fosters letter recognition, phonics practice, and vocabulary building, all served up with the giggles for preschool and kindergarten kids. Children swipe through a collection of words, dragging a set of animated letters (who make their letter "sound" when tapped) into the correct order. Once the word has been assembled, the creatures act out the definition. A unique selection of words, with more added every week, keeps this app fresh for grownups as well as kids.


Kids ABC Letters (Android)
A basic Android app with a few letter-recognition activities to help children learn letter names and shapes. (This was our it-will-work Android complement to the Endless Alphabet on iOS, but I'm hoping to find a better one. Would love to hear your Android recommendations for beginning letter skills!)