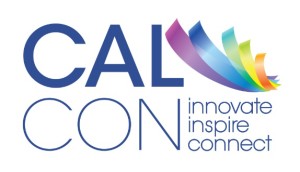 Tomorrow I will be driving at a ridiculous hour up I-25 to attend the Colorado Association of Libraries Conference! I'm pretty psyched because I haven't attended the whole thing in several years–last year I just ran in and out to help MC the Bell Awards program presented by the 2014 Selection Committee.
Not only do I get to hang out again with a whole crew of amazing Colorado librarians, I'm presenting with one of my favorite people, Carol Edwards. Carol's a long time active ALSC superstar, fellow former CLEL Steering Committee member, and the one who had the inspiration for our current project, the Bell Awards. We've worked on a lot of stuff together (mostly because whenever she says, "You know what we should do?" I go, "OK, I'm in.") and this presentation is a direct result of our partnerships over the years.
THIS time she said, "You know what we should do? We should present on how to get ideas and projects off the ground." ("OK, I'm in.") So we did! Our session is called, "From Light Bulb to Launch: Getting Your New Ideas to Happen." I'm a little nervous because this is the first time I'm presenting off of the "youth services track," but I'm super proud that a general conference program on strategies for innovation is being led not by library directors or IT staff…but by children's librarians. Yahoo!
I'm ALSO going to earn my Guerilla Storytime badges and my Presenter badge for Storytime University. AND I'm going to go to a bunch of cool sessions. AND I'm going to room with @daisycakes. So I'm going to have a great three days all the way around.
AND I have creamsicle cookies to share, so find me if you want one!