A long post today!
It's almost spring break, which means that Summer Reading will be here in about 7 and a half minutes. Here's a flannel I made a couple of years ago for my Summer Reading Program school visits; since it's based on a Jewish folktale (and song) I think I might brush it off again for One World Many Stories!
In this story, a man has a wonderful overcoat that he wears and wears until it's all worn out. But then he makes a jacket out of the coat, and which he also wears until it's all worn out. He makes a vest, a scarf, a tie, and at last a button…and when the button is worn out (or lost), he makes a story out of the button.
There are many versions of this old tale, here's just a few: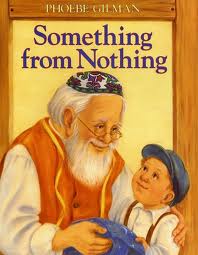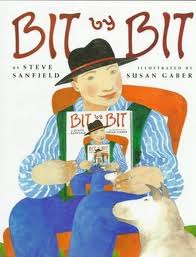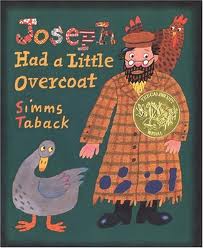 And even a Western one: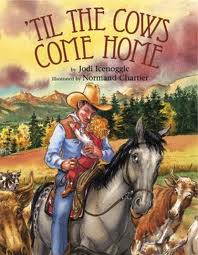 My favorite is Bit by Bit, but when I wrote my own version to tell, I borrowed ideas from several sources.
And here's the rough pattern I developed for my flannel pieces. The "lightning" shapes to the sides are lapels: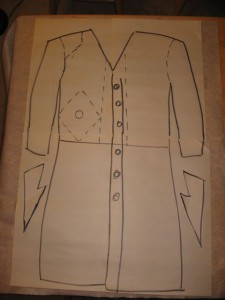 What it looks like all together. I stitched a button "placket" onto the two big pieces, and stitched edging onto the lapels, and sewed on some buttons, for extra detail: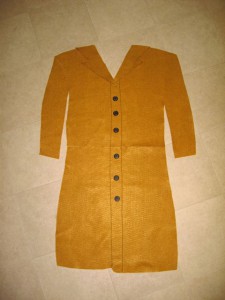 And all apart: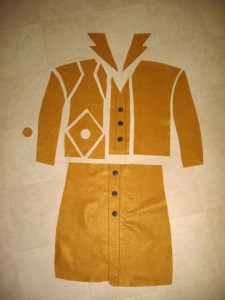 I marked the top of each piece, on the back, with a black Sharpie dot, so I can quickly put it back together on the flannelboard (in between groups, for instance):
Here's a slide show of all the pictures in sequence: An overcoat, a jacket, a vest, a scarf (two ends hanging down), a tie, a handkerchief, and a button:
Here's me telling the story at a school visit–it will give you a sense of the size I used. (The color I used is due to having leftovers from making Kanga and Roo costumes for my daughter and me. I am sure you can come up with a more appealing color for your own version!)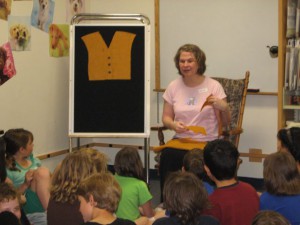 Don't miss these:
Over at Early Literacy Connection, Jenna has a post with a photo of the flannels she made to go with Something from Nothing!
And here's a "Preschool Story Cue Card" for Something from Nothing, by Jill Heritage.