I couldn't resist adding more to the Things That Go set I started a couple of months ago! Here's what I started with: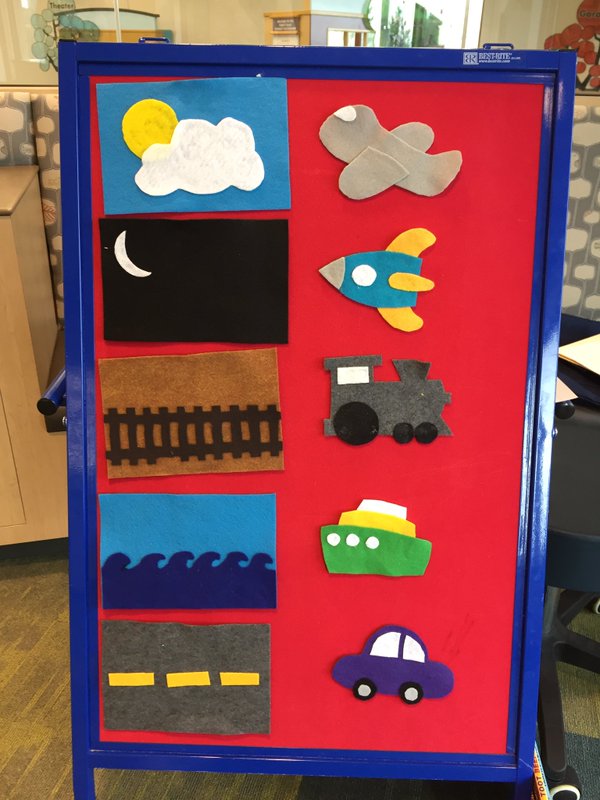 Plane & Sky
Rocket & Space
Train & Tracks
Ship & Ocean
Car & Road
Tonight I added a few new places and a few more vehicles!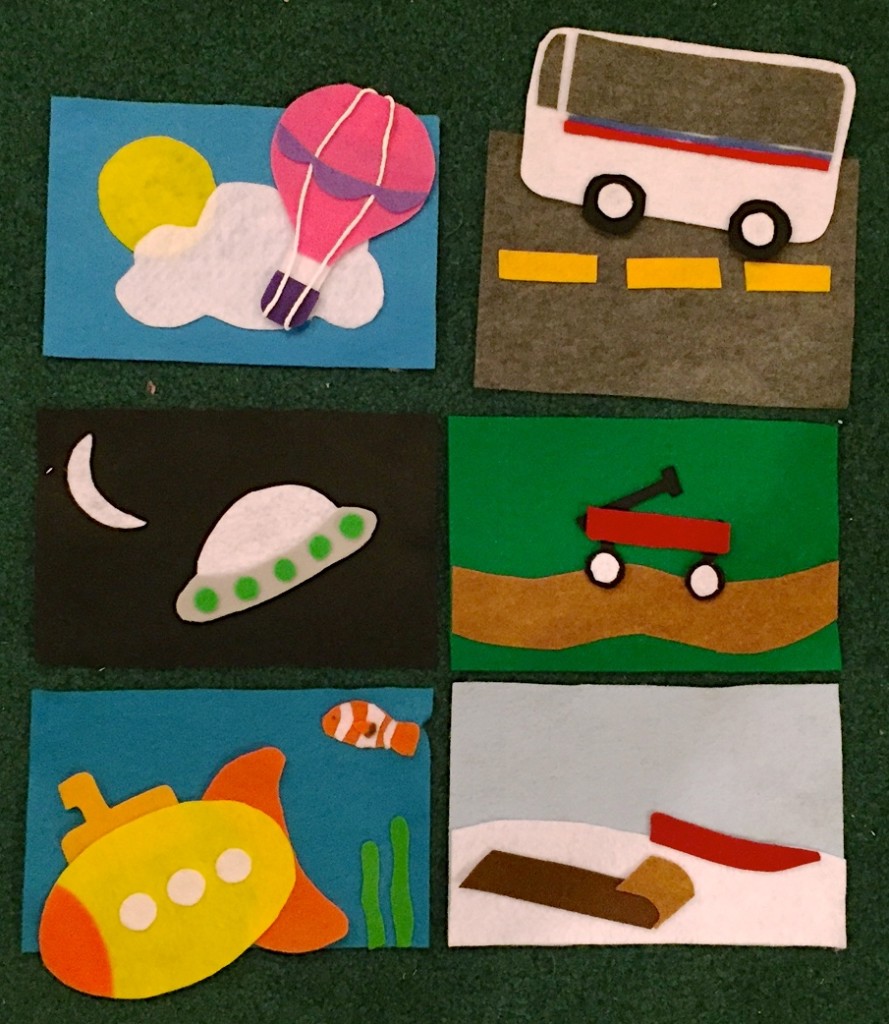 Now I have a hot air balloon for the sky, a Denver RTD bus for the road, a UFO for outer space, a Radio Flyer for the walking path, a submarine for the ocean (Hi, Nemo!), and both a toboggan and a little red sled for the snow.
I'm still thinking about more things! I could make a yellow school bus and some kind of truck for the road, a kayak and a rowboat for the water…I am SERIOUSLY tempted to make a Zamboni and some ice…I tried to make a sidewalk but wasn't happy with it!
So there just may be Part Three later on!
Happy Flannel Friday!