We are celebrating FIVE YEARS of Flannel Friday today! It is so awesome that we are still posting new storytime flannelboard and activity ideas every. single. week. And it's totally the result of each and every one of you being an amazing contributor to this community, no matter how you do that, by writing, reading, sharing, advocating. Happy birthday!
Here's my Party Set in honor of our celebration! It's along the same lines as the Outer Space Set and the Under the Sea Set. I'm coming to really appreciate having lots of pieces on a theme that I can use in different ways with different books (and even different themes!) with different groups.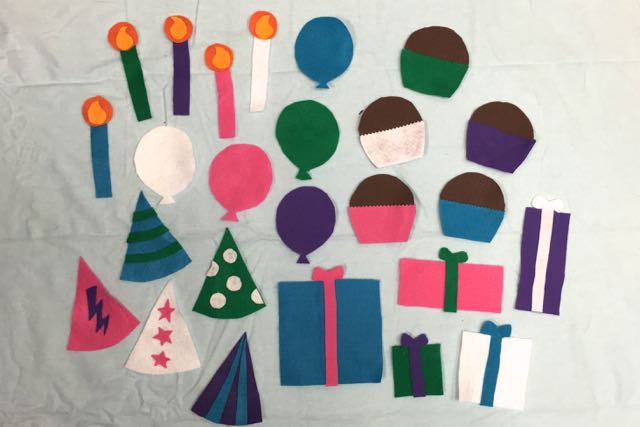 This set has five party hats, five candles, five cupcakes, five balloons, and five presents.
For ideas on how I will use these pieces, check out the Outer Space Set post. I went with consistent colors so we could do some sorting, too. SORRY for my terrible photos: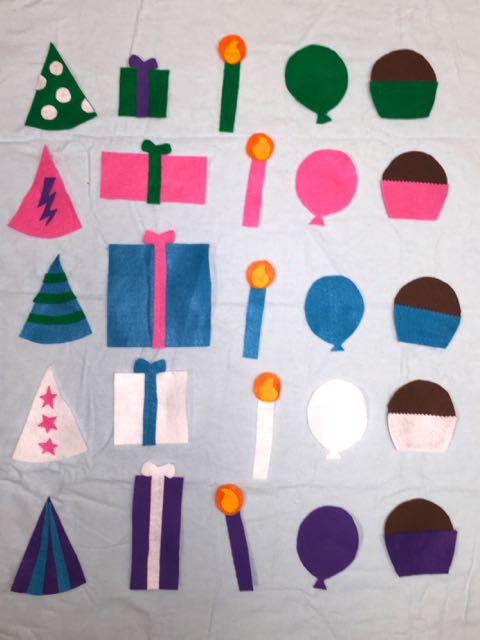 And! I kept going and made a cake so we could blow out candles: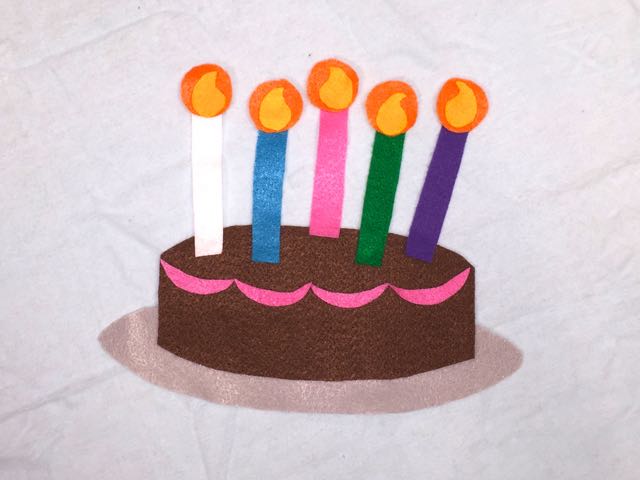 ALSO,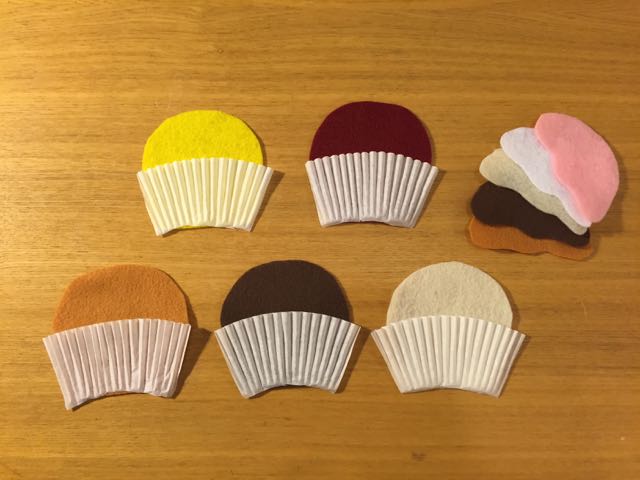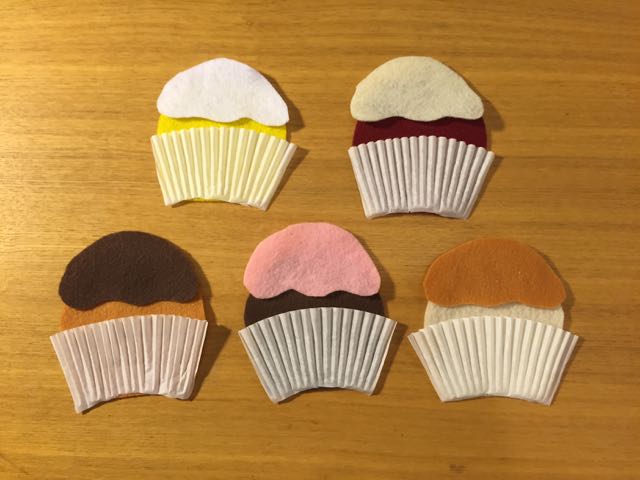 Originally I made my cupcakes to be different flavors with different colored frosting, but then I realized I wanted my set to have a more consistent palette, so these are relegated to their own set now: Lemon, Red Velvet, Caramel, Chocolate, Vanilla. I don't have anything in particular in mind for these but any Five Little Things rhyme would work!
If you're a newer reader, you can check out the very first Flannel Friday post ever, or our very first round up, which was the brainchild of Anne at So Tomorrow. This first anniversary post has a little FF history if you're interested!
We've done a LOT of celebrating:
In 2013 we did a couple things in honor of our 2nd anniversary: Sharon hosted a special round up full of Flannel Friday testimonials (mine is here) and Mollie, Amy, and Anne unveiled the Flannel Friday Community Map!
For our third birthday Anne invited us all to look back into our archives and pull out some favorites!
Year Four we held a Guest-Post-Palooza to celebrate Flannel Fridayers who are with us week after week but who don't maintain blogs of their own. I was happy to host Gayle with her post The Best Gift!
And this year it was Mollie's idea to hold a party-themed round up, which is over at her blog What Happens In Storytime!
As always…you can investigate the Flannel Friday Pinterest for hundreds of flannelboards, songs, games, and rhymes arranged by theme. Ask questions and brainstorm ideas in our Facebook group. Learn more about Flannel Friday at our website. Questions? Send them to the current Flannel Friday Fairy Godmother at flannelboardfriday @ gmail.