Nothing like getting your act together in time for the 75th day of the year! (nb Thursday night: I pinkie swear I wrote this Monday to post Tuesday, so much for getting my act together)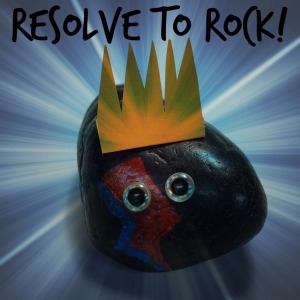 Last week I posted about last year's goals, and primarily the realization that I had a stated goal (to stay on top of things) but what I was really hoping for was to meet an unstated goal (to work ahead of the curve). I've been thinking about THIS year, and I have to admit that "working ahead of the curve" still sounds really appealing. So I'm going to make that this year's goal–now that I have some more tools and procedures in place, I do want to be able to plan ahead with trainings and schedules, and not always be working in a reactive mode. I'd like to feel a little more on top of events and use my checklists to be proactive about as many tasks as possible. That's really a "process" goal–about HOW I want to get work done.
But I also have a "content" goal, about WHAT work I want to accomplish, and that's to think even more deeply about our storytime competencies, and what rubrics I might be able to construct to go along with each one. All with an eye towards being able to be as precise as possible when teaching and mentoring storytime skills, to have possible strategies and potential exercises thought out ahead of time, so if and when staff identify a skill they'd like to improve, I'm ready with some ideas for how we can approach that learning.
We'll see! There's still 291 days to go!