A few weeks ago I shared a hide-and-seek set I made to go along with Meeow and the Blue Table, by Sebastian Braun. It worked really well and since I use all the Meeow books in baby storytime, I decided to make more squares for Meeow to hide behind. This way, no matter what book I read, I can use this set!
To the original set: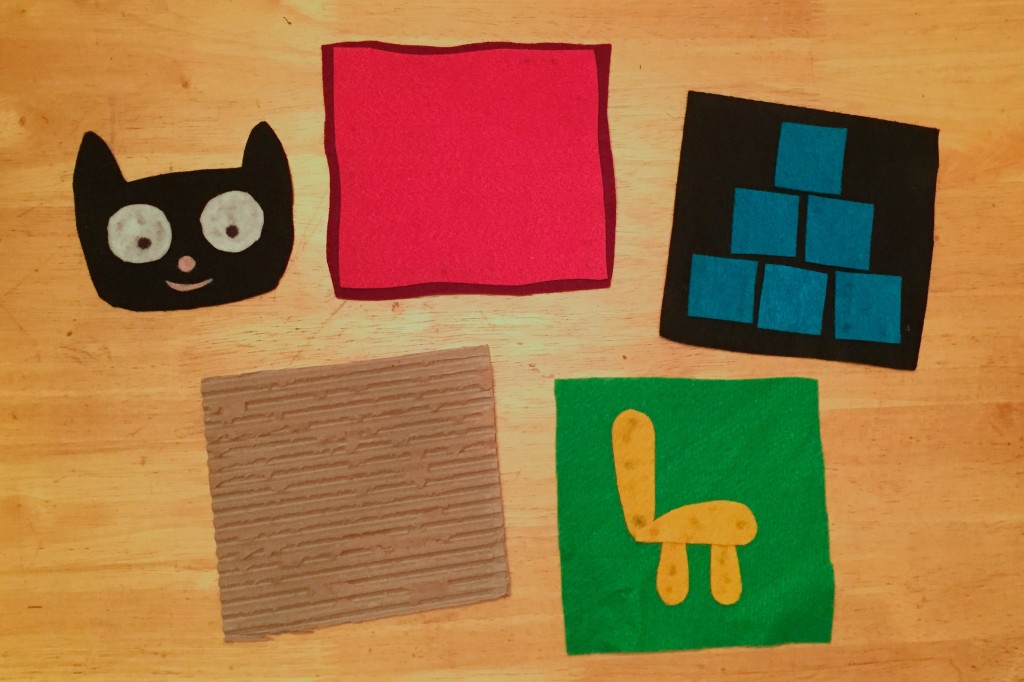 *Cardboard box (from Big Box)
*Red blanket (from Blue Table)
*Yellow chair (from Little Chairs)
*Blue blocks (from Blue Table)
I added: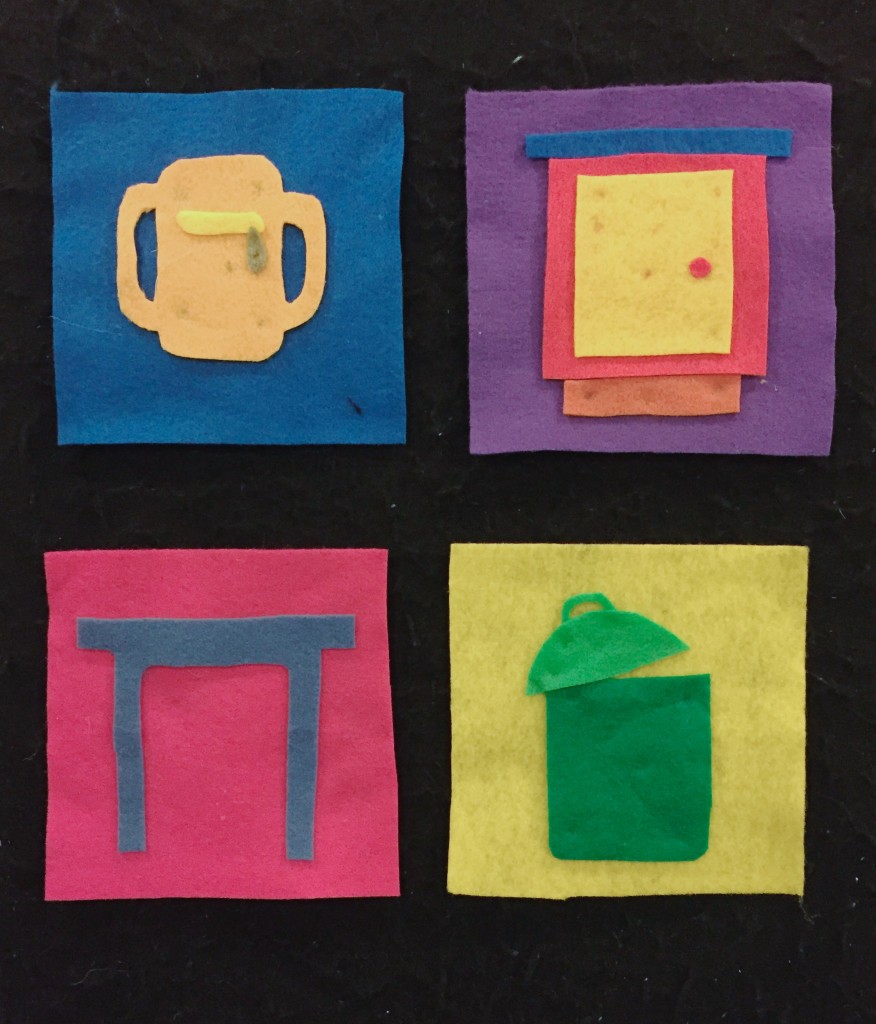 *Meeow's yellow backpack (from The Little Chairs)
*Cupboard (from Pots and Pans)
*Blue table (from Blue Table)
*Green pot (from Pots and Pans)
Next is to add Meeow's friends–come back next week to see them!
This week's round up is at Mollie's place: What Happens in Storytime, which is funny, because she was hosting when I shared the last Meeow set too!
Check out the post for more great ideas for storytime. Investigate the Flannel Friday Pinterest for hundreds of flannelboards, songs, games, and rhymes arranged by theme. Ask questions and brainstorm ideas in our Facebook group. Learn more about Flannel Friday and upcoming hosts at our website.