At the beginning of the school year I had a teacher ask for help finding more books like, "Oh The Places You'll Go!" There are actually quite a few, but I have to admit I have always dismissed them as "graduation present books" and haven't paid close attention. But I did like her idea to have some in her classroom to give her kids a little lift and inspiration! So here are a few that I recommended. (These types of books are difficult to write blurbs for, so basically I didn't try very hard. You can read more about them at your favorite bookstore site.)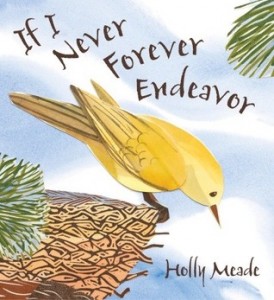 If I Never Forever Endeavor, by Holly Meade
A bird tries repeatedly to fly.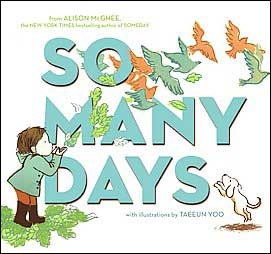 So Many Days, by Alison McGee
A mother envisions all the possibilities ahead for her daughter.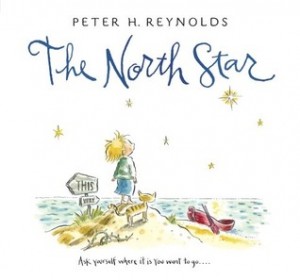 The North Star, by Peter Reynolds
It's important to stick to your own path and not let others distract you from your own journey.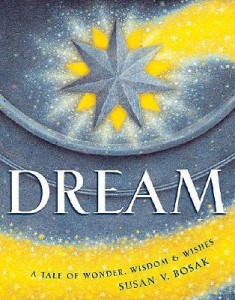 Dream: A Tale of Wonder, Wisdom, and Wishes, by Susan Bosak
15 different amazing artists illustrated poetic fragments that describe a life from birth through adulthood.
There are so many books that are intended to be inspirational for children, but for this list I was trying to stick as closely as possible to the "Oh The Places You'll Go" model, so: general rather than specific, fable-y and metaphor-y rather than concrete, and oriented to the future rather than current accomplishments. Which titles would you add?