Everyone's baby storytimes are different–some of us have separate groups for walkers and crawlers (jealous!); some of us use books, some of us don't–so any "baby storytime" book list is going to be highly variable! These are eight 2012 books that I either tried out with my babies (birth-24 months) or have added to my baby storytime shelf on Goodreads because they look so promising. In no particular order: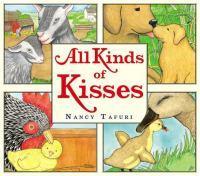 All Kinds of Kisses by Nancy Tafuri
I use Nancy Tafuri's books a lot in my storytimes, so I'm always happy to see a new one. This will go well in my Hugs & Kisses storytime, but I have to admit I will skip the last page, which declares the best kiss to be a mom's goodnight kiss. What are daddies, chopped liver?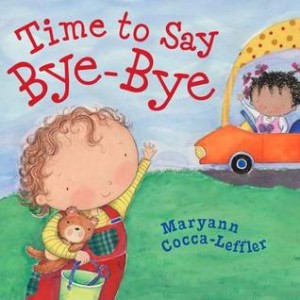 Time to Say Bye-Bye by Maryann Cocca-Leffler
This is a little long for my babies, but the text bounces nicely, and there are lots of familiar transitions here for the one-year-olds to recognize. I will just clip a few sections when I use it.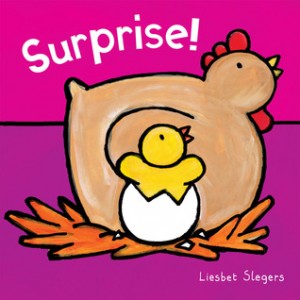 Surprise! by Liesbet Slegers
There's a lot of board books I wish were bigger for a group, but the illustrations in this lift-the-flap are so simple, clear, and bright that I will just scoot closer to my babies to make this work!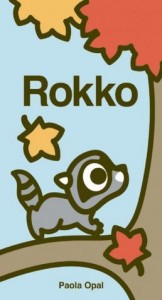 Rokko by Paola Opal
This is one in an awesome new board book series. (Well, new to my library; it looks like they launched in 2010.) They are perfect very short first stories for young toddlers. The pictures are simple with bold outlines to help young eyes focus, and the stories are REAL stories, with a beginning, a middle & a problem, and an end & a resolution. AND the "child" animal in each book figures out the solution THEMSELVES. I am in love.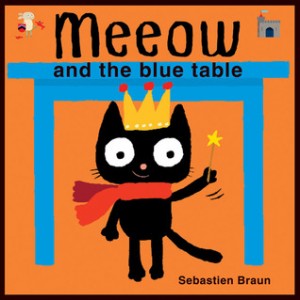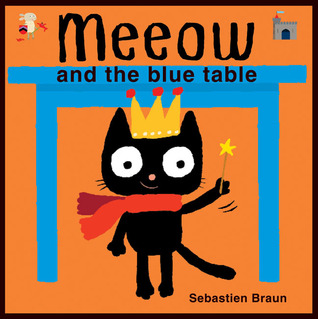 Meeow and the Blue Table by Sebastien Braun
This is another new-to-me-series, good for the 1-year-olds in my group; all of the books gently model simple imaginative play scenarios: chairs turn into a train, pots & pans turn into a marching band, and in this one, a table turns into a castle. Bold, bright pictures and familiar animals and lots of repetition make these satisfying titles for young listeners.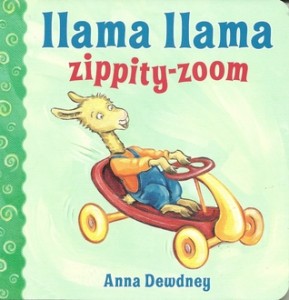 Llama Llama board books by Anna Dewdney
Dewdney has a gift for rhymes that scan well and are fun to read aloud. This is just one of four new Llama Llama board books, bouncy & great for the younger ones in my crowd.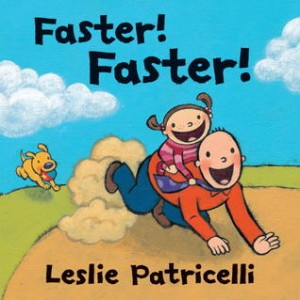 Faster! Faster! by Leslie Patricelli
Another author I share all the time with my babies. Higher! Higher! was one of my favorite titles the year it came out, so I was thrilled to see this follow-up, which I like just as much. Books like this one I see as great opportunities to model to the grown-ups how to "read" wordless books to their little ones.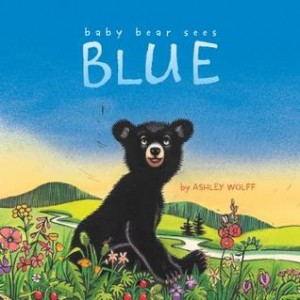 Baby Bear Sees Blue by Ashley Wolff
Birds, berries, trees, sky…these are things that babies see every day too. I like that this one introduces a different visual style than so many of the other board books I use, but is still bright and accessible.
What were your new picks for baby storytime this year?