Revamped a Bathtime storytime so I could read Pete the Cat today!
OPENING SONG: Hello Song*
OPENING FINGERPLAY: Open Them Shut Them*
BOOK: Pete the Cat by LITWIN
I know not everyone loves this book but I am one of the ones who does!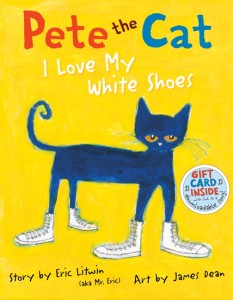 ACTION SONG: If You're Happy and You Know It
Pete LOVES his shoes! What makes you happy?
FLANNEL SONG: 5 Clean and Squeaky Pigs
I found this rhyme in our storytime files years ago; I don't know if someone here found it or made it up! Sing it to: 5 Green and Speckled Frogs. I stole the idea for pigs clean on one side and dirty on the other from Miss Mary Liberry!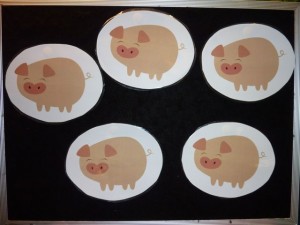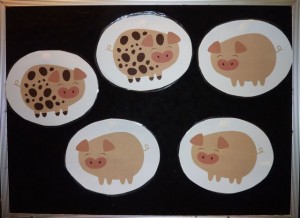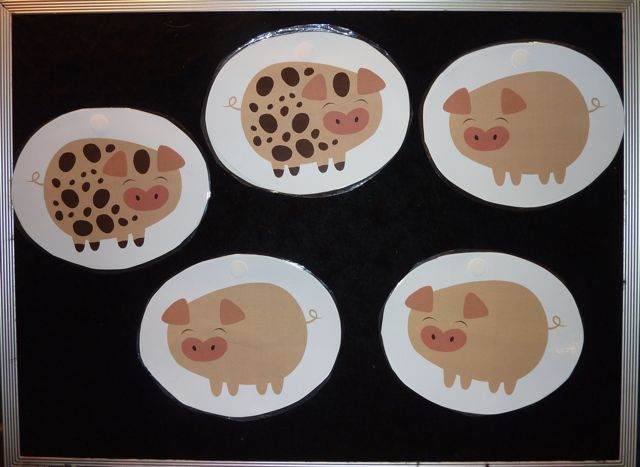 Five pigs so squeaky clean
Cleanest you've ever seen
Wanted to go outside and play
Oink! Oink!
One jumped into the mud
Landed with a big THUD
Then there were four clean squeaky pigs.
FLANNEL SONG: A Hunting We Will Go*
Today we used cat/hat, pig/wig, whale/pail, and mouse/house
BOOK: Trashy Town by Zimmerman
I skipped one or two of the places Mr Gilly goes to, make this shorter for the babies.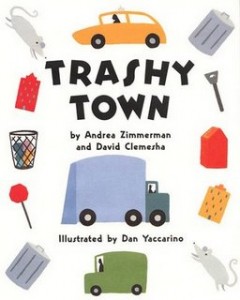 ACTION SONG: This Is the Way
I got out our scarves and we pretended they were washcloths while we sang this song! Sing it to: Here We Go Round the Mulberry Bush.
This is the way we wash our arms
Wash our arms, wash our arms
This is the way we wash our arms
When we're in the bathtub.

Also wash your legs, tummies, heads…
LITERACY TIP: Vocabulary
Songs like "If You're Happy" and "This Is the Way" help build young children's vocabulary by pointing to body parts as you name them.
ACTION RHYME: This is Big Big Big*
CLOSING SONG: Sneeze Game*
*Check out the My Baby Storytime page for the words and/or citations for these weekly activities!