Today I am sailing off to Oakland for the 2014 ALSC Institute!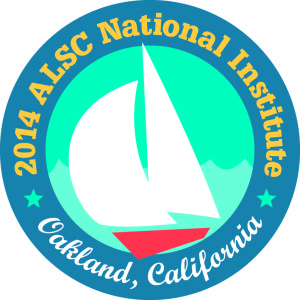 I went for the first time 2 years ago and feel super lucky to be going back. Compared with ALA or PLA, or even with our state library conference, the ALSC Institute is an intimate and focused event. Everyone is connected to youth services in some way. The serendipity quotient is high and the conversations are fabulous!
This year I'm presenting with a personal dream team: Amy Commers, Marge Loch-Wouters, and Amy Koester, three incredible children's librarians I've had the privilege of working with and learning from over the past several years. We'll all be in the same room for the first time ever to share "Thinking Outside the Storytime Box: Building Your Preschool Programming Repertoire."
When our notes go live, I will share them!