Recently the amazing Amy at Catch the Possibilities posted a pic of her Valentine Tree (you can see versions on the Flannel Friday Pinterest here and here) and I just fell in love with the shape of her tree and branches, and immediately started thinking (during a two-hour meeting, natch) of different versions that would be fun to make.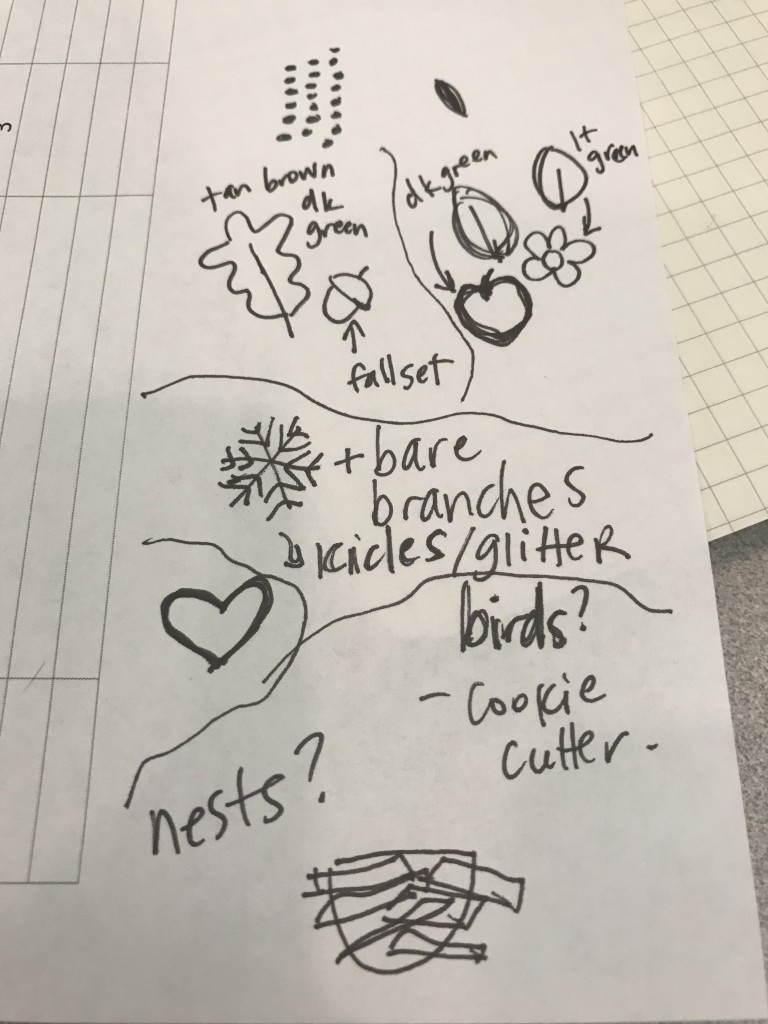 Amy kindly sent a photo of her tree and I made a pattern copying hers as closely as possible. I had found packages of 1-yard lengths of felt at Michael's and bought them for another project, but I cut off an 18″ x 18″ section of the brown felt and made my tree from that.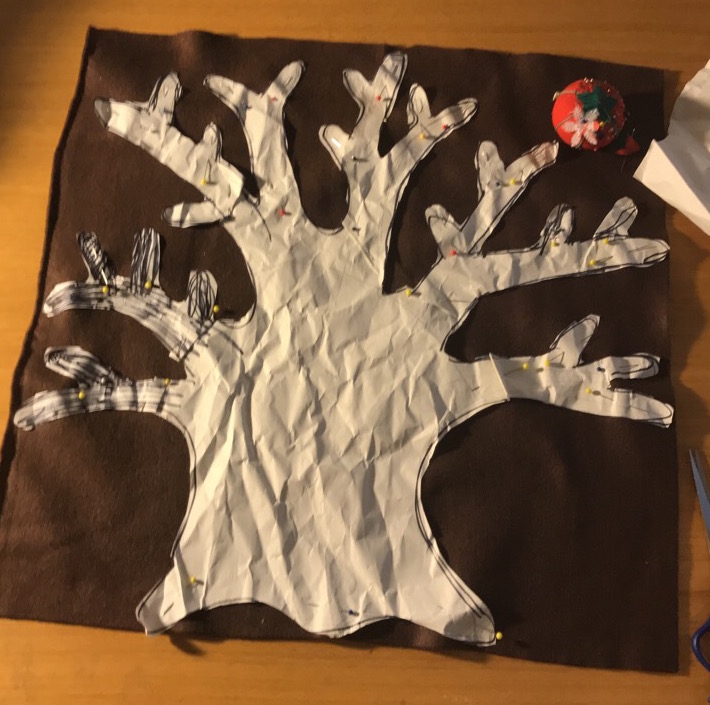 Then for my first round I just made simple leaf shapes in the different colors of green I had on hand. Our largest storytime is capped at 25 kids, and sometimes big siblings are along for the ride, so I made 8 of each color (except that second-lightest green, I only had one scrap of that! I'll go buy another sheet and add more) so I would have 32 leaves in all, plenty for everyone to have one plus a few special guests to have one, too.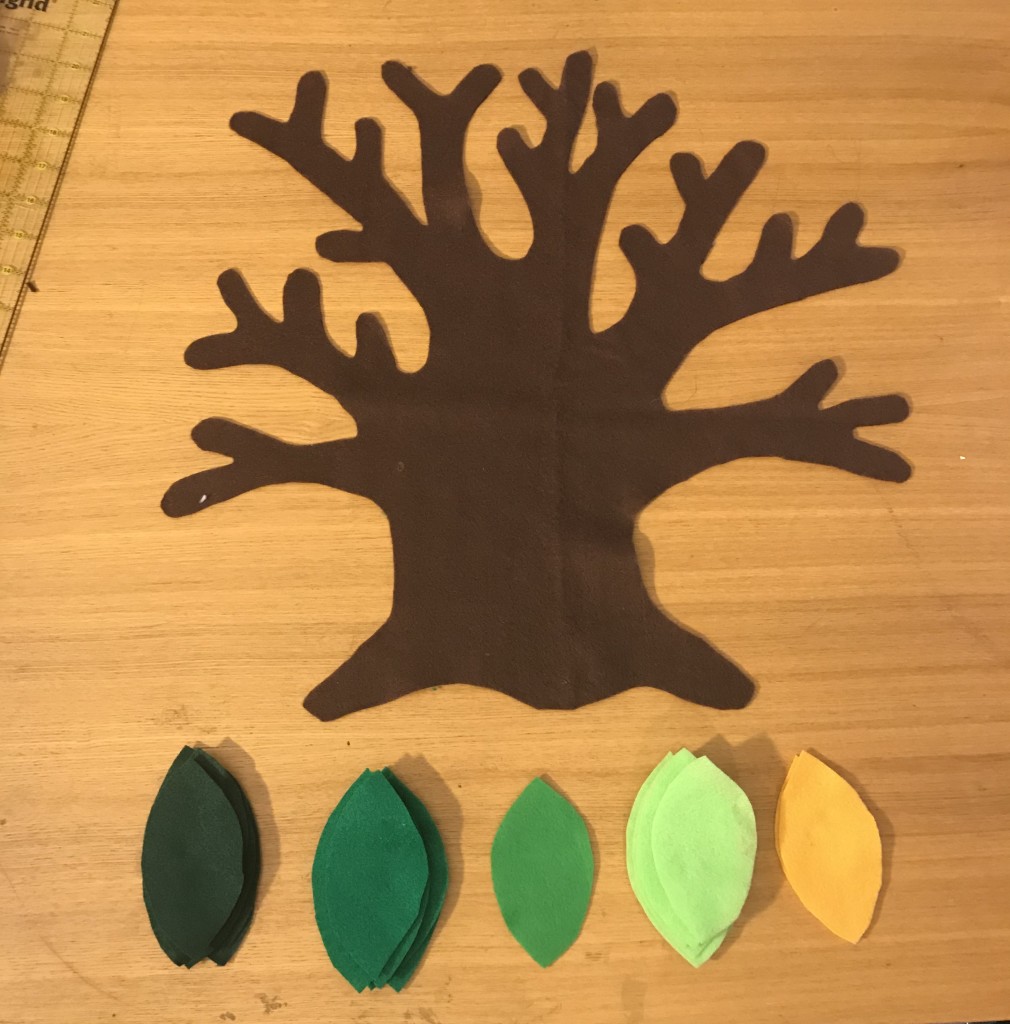 I won't necessarily use this with a rhyme, but will probably put up the tree shape, talk about some vocabulary (trunk, branch, limb, twig, roots), and hand out a leaf to each child. Sometimes when I do things like this I call the kids to the board in groups (all the red pieces, or all the stars) but I think for a lot of kids it would be tricky to ask them to distinguish between these shades of green in the same shape, so instead I will probably just have them bring them to the board as I hand them out. ("Here's your leaf, go put it on the tree!")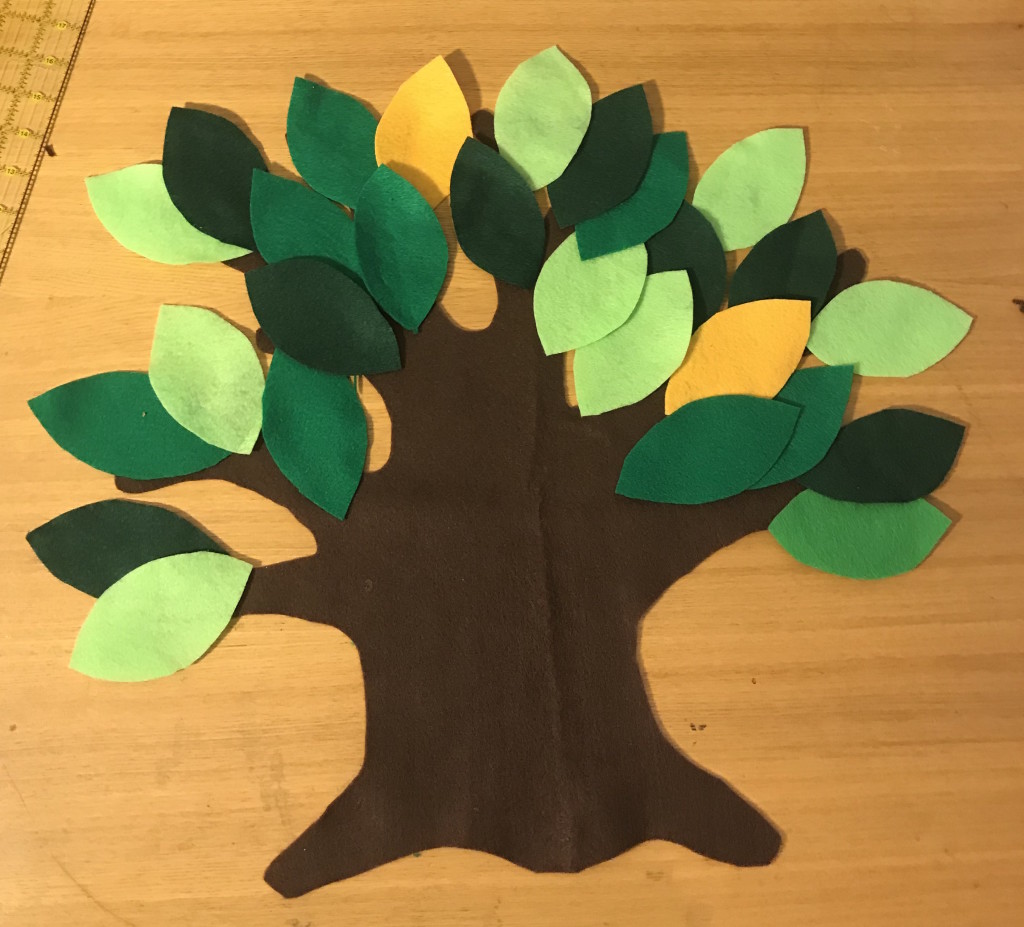 BUT this is just a starter pack! Obviously I need to do hearts for a Valentine Tree, and Amy suggested a Jellybean Tree would be a fabulous way to use up our felt scrap piles! I also want to make a set of leaves for fall: more yellows, some tans, browns, and reds. We'll see what else I decide to add!
Here's a sneak peak for springtime: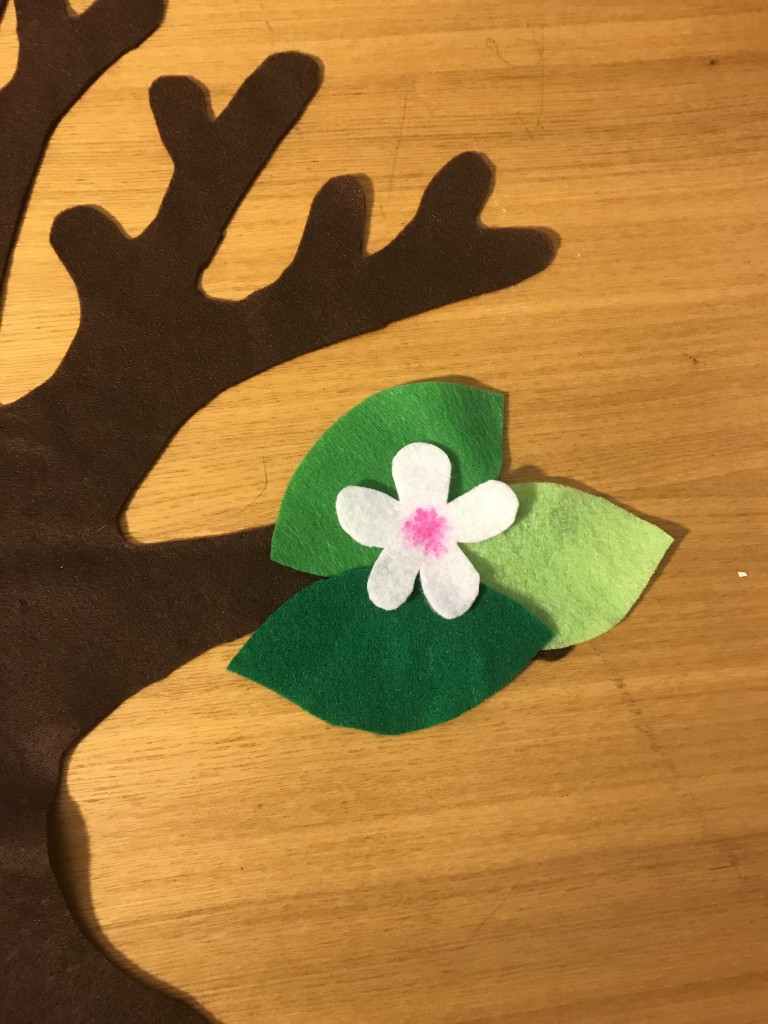 Don't forget you can add your Flannel Friday post to the new Tumblr submissions page, and you can see all the most current posts on the This Week in Flannel Friday Pinterest board