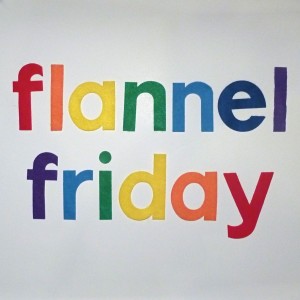 Whoop! I get to host Flannel Friday again!
Here's our fabulous contributors today:
Jennifer is joining us for the first time! HOORAY!!! She is now hooked on making flannels and shows us FIVE of her recent projects at her blog, The Librarian of Spark and Spirit. Thank you Jennifer and welcome to Flannel Friday!
Storytime Katie has more fingerpuppets–kittens this time–plus the name of the great etsy shop where she got the patterns.
Kelly's here with pumpkin faces at Practice Makes Perfect, yes it is pumpkin time again!
But wait there's MORE PUMPKIN at Fun with Friends at Storytime! WAIT till you see her creative idea for sharing the life cycle of a pumpkin–I am already brainstorming other ways to use this idea. (PLUS there are other pumpkin ideas too!)
Kim at Literary Commentary made a big and beautiful Chicka Chicka tree for her magnet board–lots of free play potential in this one!
At The Lion is a Bookworm, Carrie recycled some shapes from her files to pull together a neat 5 senses activity in an inspired-by-Flannel-Friday post!
And here's my super-easy super-adorable (yes I say so!) Leo Lionni mice!
Thanks bloggers for your contributions to the round up and to everyone for spreading the Flannel Friday love.
Visit Flannel Friday on Facebook, Pinterest, and our webpage!