I had so much fun making and using my Outer Space Set that I wanted to see if I could create an under the sea version. Here's what I have so far!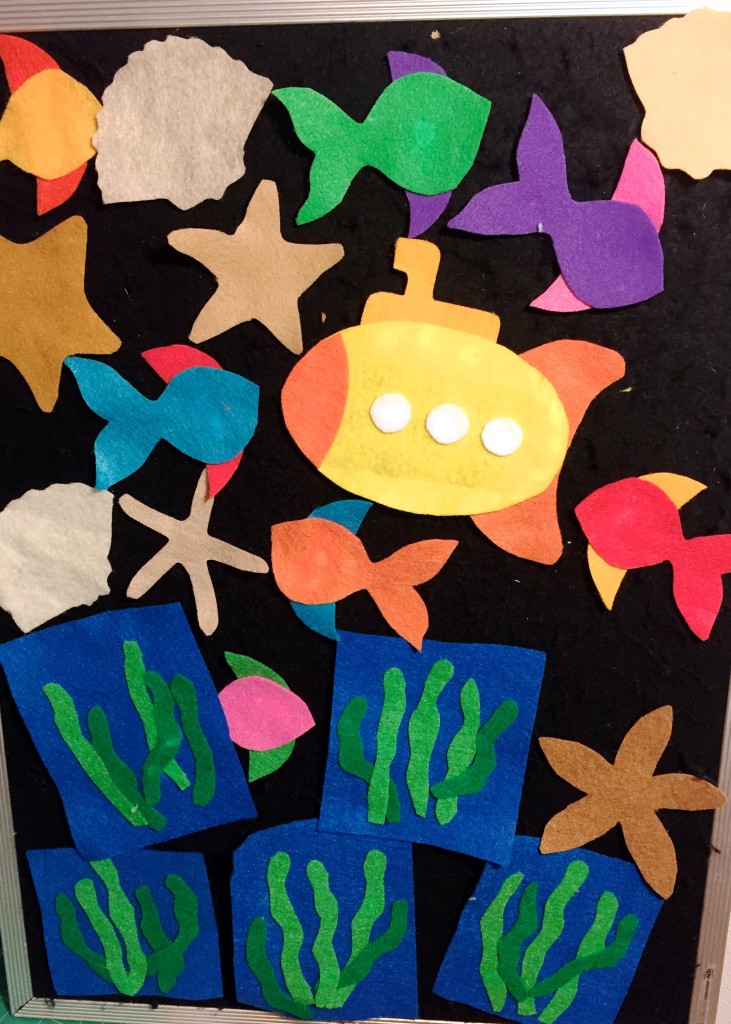 There are 4 starfish, all different shapes, 3 scallop shells, 7 fish, 5 little kelp forests, and 1 yellow submarine (of course).
I'd like to add some rays or skates, a couple of octopuses, and an enormous whale…maybe a crab? We'll see what arrives next week!
I will probably use this set in similar ways to the Outer Space Set–hide and seek, counting, open-ended discussions–so check out that post if you're curious for more info.
I have the round up this week!
Investigate the Flannel Friday Pinterest for hundreds of flannelboards, songs, games, and rhymes arranged by theme. Ask questions and brainstorm ideas in our Facebook group. Learn more about Flannel Friday at our website. Questions? Send them to the current Flannel Friday Fairy Godmother (me!) at flannelboardfriday @ gmail.