TGIF! The Flannel Friday round up will be right here on Mel's Desk! Check back this evening for the post!
I think these pipe cleaner puppets are kind of cute! I made them for our Bugs Storytime Resource Pack. Storytime providers can hand one out to each child to use during the activity, then will collect them again at the end of storytime.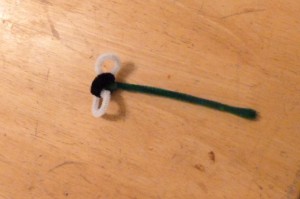 They're pretty easy to make. Use a black pipe cleaner, another of any color, and half of a white one.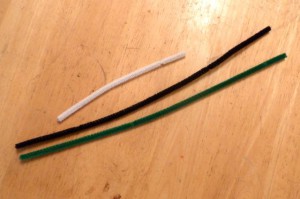 Start by wrapping up the black one into a ball and tucking the pointy ends into the middle.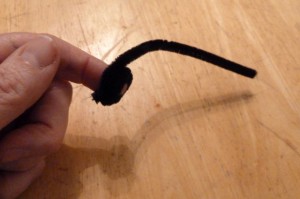 Take the white one and thread it through the middle of the black ball, bending each arm into a wing shape and tucking the pointy ends in again.
A whole pipecleaner in any other color can be used for the "handle" of the puppet. Bend the pipecleaner in half, twist it a couple times, and thread it through the middle of the fly, and twist the ends together.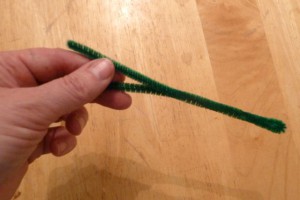 Now you can sing Shoo Fly!
Shoo fly, don't bother me
Shoo fly, don't bother me
Shoo fly, don't bother me
I belong to somebody!
At the end of the verse, put your fly somewhere on your body and say, "Oh no! The fly has landed on my KNEE! Can you make your fly land on your knee? Where is your knee? Oh no, shoo fly!" And then have the kids whoosh their flies off their knees while you sing the verse again. As you sing the verse, you can zoom your fly around through the air. Don't forget to add in some less common body parts, such as "shin" or "ankle" or "wrist" or "waist."
You could also sing, "There's a Fly on the Floor," instead of "There's a Spider on the Floor."
If you have enough puppets, you can hand two out to each child, and use them to act out "Two Little Shoo Flies"
Two little shoo flies sitting on the wall
One named Peter, one named Paul
Fly away Peter! Fly away Paul!
Come back Peter! Come back Paul!