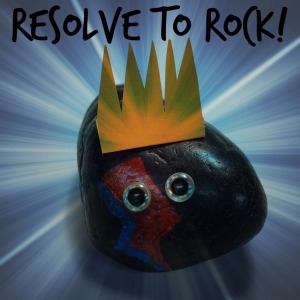 So, it's already five days into the new year and I haven't posted in a month and I missed the Storytime Underground Resolved to Rock Resolution Roundup but I pinky swear I've been thinking a LOT about resolutions and intentions and goals and plans and next steps. A LOT a lot.
In the last 10 years I have set and met a gratifying number of professional goals and for awhile now I have been waiting to see what bubbles up as something I'd like to aim for next. It's turned out to be tricky to think about though, since 2013 felt hard due to an interesting mix of personal and professional challenges, and then 2014 showed up and was harder, like, boss-level hard, and as a result I'm eyeing 2015 a little warily: I could really use a save point and am not sure where the next one is.
However I do find the process of considering and setting goals to be clarifying so I want to get something on the books for the year. And I think I'm going to make just one (complicated) resolution: To stay on top of things.
Now, meeting lots of professional goals has meant juggling lots of professional commitments and looking back, possibly (probably) (OK definitely) too many at once. And when there isn't enough time to do all the things, then there's always something that isn't getting done, and not getting done, and NOT getting done, and then when you do get back to it, it's now this gigantic pile instead of a tidy little to-do list. Bleh.
So I've been flexing my "saying no" muscles and finally starting to see the results, which looks like a little more time and space on my calendar and in my head. And how I'd like to use that time and space is by not setting stuff aside.
Staying on top of the routine tasks, keeping on top of the to-do-list making so I don't panic about what's not on it, thinking ahead and being proactive instead of reactive with planning…There are 9 million different ways this could look, but I hope it looks like less anxiety about opening my email, more blog posts here, being able to plan farther ahead, having some time to think more deeply about storytime and training staff.
Cross your fingers for me! And good luck with your year!!!