One of the (many) fun things I get to do at my job is to help present a series of "Caldecott Hopefuls" presentations to our staff each fall. This project grew out of an online poll our Digital Services librarians have run for several years on our children's web site, where we list about 10 books we like with strong Caldecott buzz, and have our patrons vote on their favorite.
One year we thought it would be fun to have staff help us choose the final 10 for the short list, and our staff road show was born. Now Alyson, one of the Internet Librarians, and I keep an eye out all year for great picture books–she's lots better at this than I am, I usually have to read like mad to catch up to her in the fall! In September we start trying to get our favorites down to, oh, 30 titles or so, drive ourselves crazy trying to pare the list down to 20*, and then go out and visit branch staff meetings in October, November, and December. We'll go to any branch or department who can carve out 15 minutes of their time for us! We booktalk a few of the titles, pass around the rest, and staff choose their top several books. We combine their votes and use them to help us set the final list of 10. (Except when we can't stand it and have to have a final 12 instead.)
We are in the thick of it now, and as usual at this time of year, I am stretching my brain to look at these books critically as works of art as well as "good books for storytime" or "great books to recommend for family read alouds" or any of the other reasons we select picture books in the library. I love reading reviews, discovering aspects of the art and illustrations that I wouldn't have noticed on my own, checking out interviews with the authors and artists, soaking it all up.
Since I don't have any background in art or art history, I especially appreciate reading books and articles that talk in general about picture books as an art form. Here's a list of titles that I've found interesting, and helpful, and fascinating, in contributing to what I know about picture books and how they work.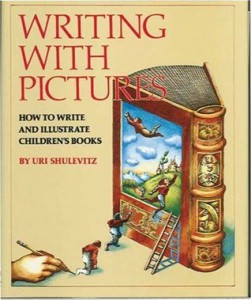 Writing with Pictures: How to Write and Illustrate Picture Books, by Uri Shulevitz
This is a gem, despite the obsolete chapters on color-separation and prepress. Uri Shulevitz drew hundreds of doodles and cartoons to illustrate his points. I know I will return to his chapters on sequence, action, story, space, and composition many times.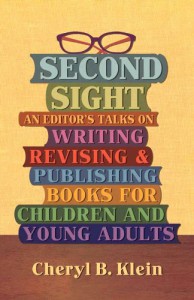 Second Sight: An Editor's Talks on Writing, Revising, and Publishing Books for Children and Young Adults, by Cheryl Klein
This collection of editor Cheryl Klein's talks and blog posts on writing and shaping children's books focuses mainly on children's novels, but there's one great chapter on picture books, which has a lot to say about audience, crafting text, planning illustrations, and the narrative arc.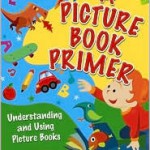 The Picture Book Primer: Understanding and Using Picture Books, by Denise Matulka
This is a no-frills but thorough encyclopedia that covers everything from the parts of a picture book to media, layout & design.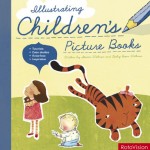 Illustrating Children's Picture Books, by Steven Withrow and Lesley Breen Withrow
Writing With Pictures and How Pictures Work go deeper into composition and story, but this book is great for its dozens of interviews with illustrators, editors, designers, & critics (from around the world), and for all the full-color illustrations from published books and personal projects. The chapter on digital illustration is an excellent primer for those who'd like to know more about how artists create with the computer.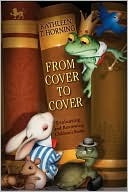 From Cover to Cover: Evaluating and Reviewing Children's Books, by Kathleen T Horning
KT Horning's classic book on reviewing children's books includes a chapter on picture books, discussing text (structure, language, predictability, pace), pictures (visual elements, composition), media, and style. Don't miss her exploration the text of Runaway Bunny or the art in Goodnight Moon.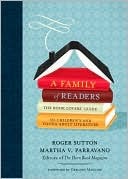 A Family of Readers: The Book Lover's Guide to Children's and Young Adult Literature, by Roger Sutton and Martha V Parravano
I can't do this one justice in a couple sentences. Get this book, and read the entire 60-page "Picture Books" section about a dozen times.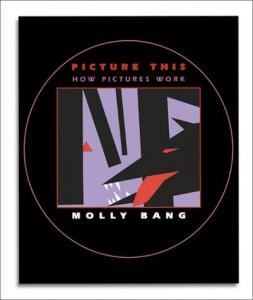 Picture This: How Pictures Work, by Molly Bang
If you are looking for a place to start to understand the elements of composition, this is a must-read. Molly Bang uses cut-paper collages to show the structural principles of illustration she has discovered in the course of her own study. Refreshingly accessible.
So there's my list. I've had a great couple of weeks looking at all these books again. What books have you learned from about picture books?
*PS: Wondering what's on our working list of Caldecott hopefuls? Here's what it looks like…at the moment!
*PPS November 2012: If you're coming to this post in 2012, here's some of our favorites this year.