There is something super satisfying about making a flannelboard set out of felt and having it come out JUST the way you envisioned it! Here are the five felt sets that make me smile every time I pull them out…whether I've had them for 8 years or 8 months!
Tortoise and the Hare
One of the first felt sets I ever made! I remember basing the rabbit shapes on illustrations in a book of poems I've had since I was a kid.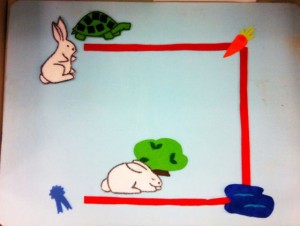 Mouse and the Apple
Another earlier set–these I traced straight from the great illustrations by Stephen Butler.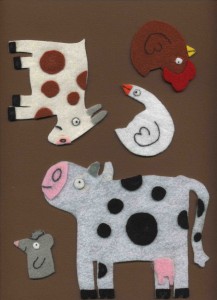 Where Is Catkin?
For this set I had fun putting in the details with stitching rather than marker. I photocopied pages of the book by Janet Lord and Julie Paschkis and cut them up for my patterns.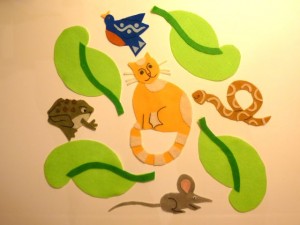 The Very Hungry Caterpillar
It took me the longest time to get the eyes right on the caterpillar! My table was covered with very many very tiny green and yellow scraps.
Green Eggs
My newest felt set…proof that sometimes the best ideas are the simplest in design!