OK, last Meeow post! I did two sets of items from the Meeow books by Sebastian Braun and now I am adding in all his friends so they can play hide and seek too!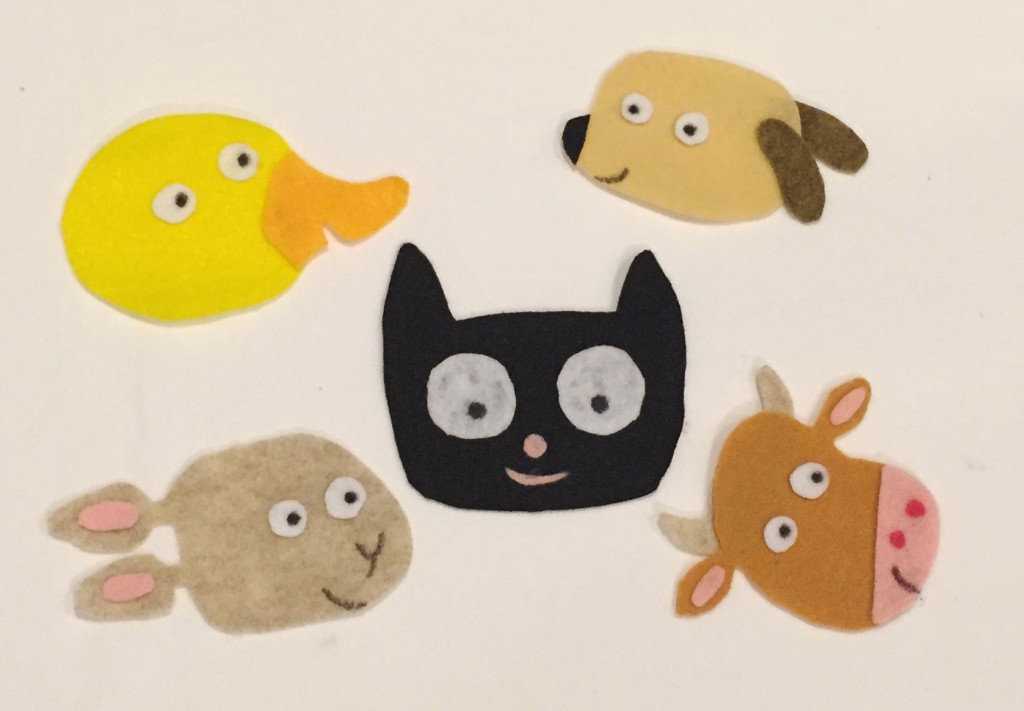 I freehand cut the shapes while looking at the illustrations, but another technique that would work is to photocopy a page and cut it up for a pattern.
Here's all the shapes together: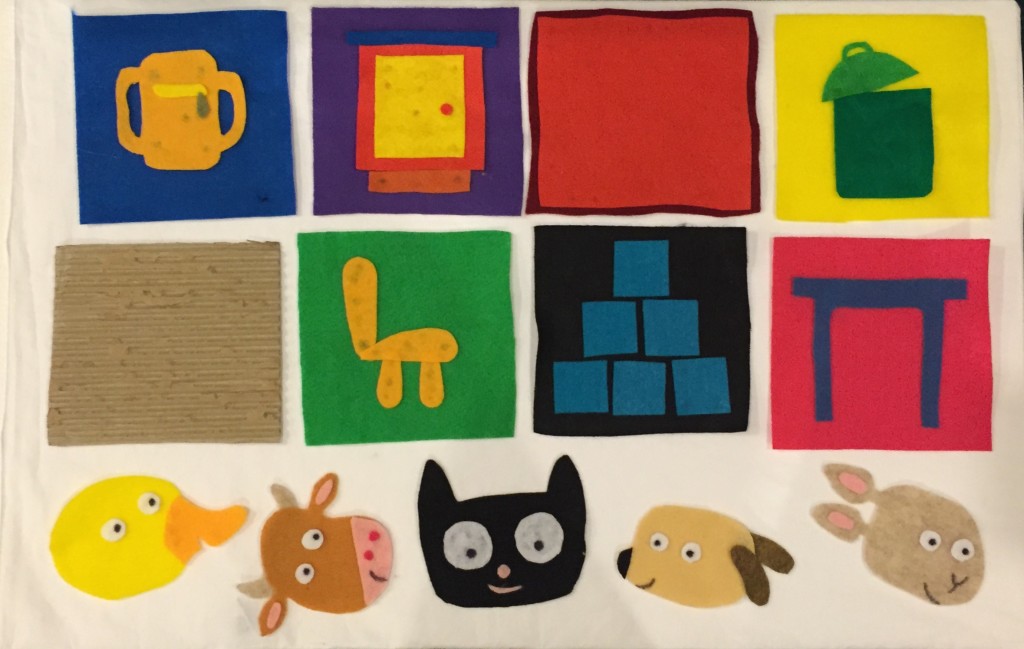 Lisa has the round up today at Libraryland! It's Halloween/Fall Fest week…so hmmm…maybe you could read Meeow and the Blue Table and talk about dressing up in costumes??? OK it's a stretch! But check out the round up for more great ideas for storytime.
Investigate the Flannel Friday Pinterest for hundreds of flannelboards, songs, games, and rhymes arranged by theme. Ask questions and brainstorm ideas in our Facebook group. Learn more about Flannel Friday and upcoming hosts at our website.