Last week I blogged about a brainstorming activity I shared with a group of LIS students for an "Early Childhood Materials & Services" class. The activity was intended to help the brainstorm ways they might add support for early literacy to their children's areas, programs, & services, in addition to storytime.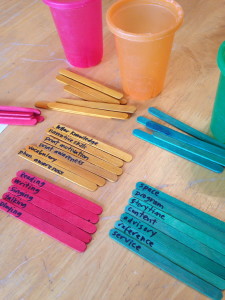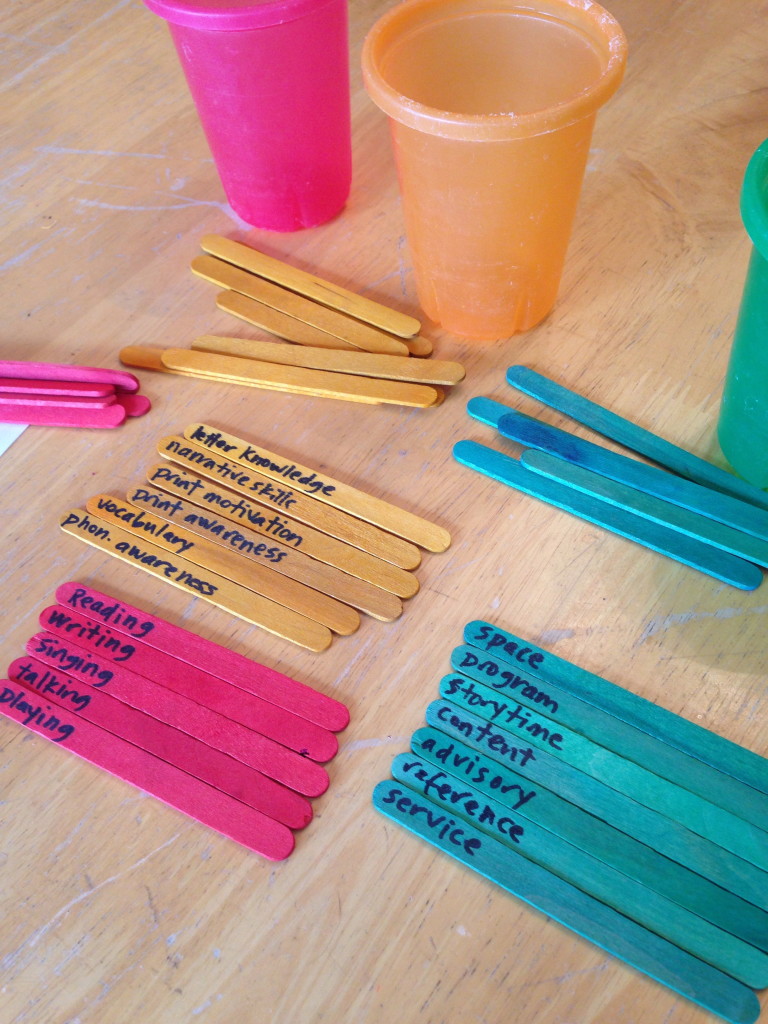 The second part of the activity was to give them a list of programs & ideas already in place in different libraries, and to have them identify the early literacy skills, practices, and service areas they saw in each one. Again, the point is not to be too fussy or exact, or worry about right or wrong answers, but to gain confidence in looking for and articulating connections to early literacy across many youth services domains. This fluency can help us promote existing programs and services and advocate for new ones.
Here are just a few of the cool things I shared, with a short comment for each.
SPACES
Facelift, from Future Librarian Superhero
This quick idea is actually very robust…here Anna is supporting Talking, Playing, Reading, Print Awareness, Background Knowledge (the emotional literacy piece), all outside of the children's area.
CONTENT
Storyblocks
Storyblocks is an initiative of Colorado Libraries for Early Literacy, who combined the concept of fingerplay, songs, and rhyme video instruction with early literacy messaging to caregivers. Children and caregivers can watch the videos together and enjoy Singing and Playing, while the caregivers learn about each of the six early literacy skills.
MATERIALS
Kitlit Reorg 2009: The Reorganization of the Children's Library at Darian Library
Gretchen Caserotti's team spearheaded a movement to sort picture book collections into broad subject categories. Depending on the categories chosen, this strategy can support early literacy skills by making it easier for parents to find, among other topics, shape & letter books (Letter Knowledge), rhyming titles (Phonological Awareness), folktales (Narrative Skills), popular characters (Print Motivation). It might prompt conversations between parent and library staff and the children during readers' advisory interactions (Talking).
PROGRAMS
Where Is the Green Sheep? Play to Learn Program, from Libraryland
This drop-in preschool program features a series of activity stations, all of which have a connection to early learning. Lisa showcases all five early literacy practices during this Play to Learn.
Certainly this is not an exhaustive list! What innovative programs, services, or materials do you have at your library that support early literacy learning?
Stay tuned for one more post about this activity!