Well, I did not read NEARLY as much non-fiction picture books as I meant to this year; I am going to have to seriously step up my game for 2013. From the books I did see, these are my favorites from 2012. These are personal selections, not necessarily "objective bests." The first one is the one I like the most, but after that they are in no particular order.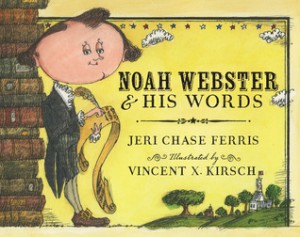 Noah Webster and His Words by Jeri Chase Ferris
I thought Ferris did an excellent job giving young readers a larger context for Noah Webster than his dictionary and Kirsch's illustrations beautifully extended the concepts in the text.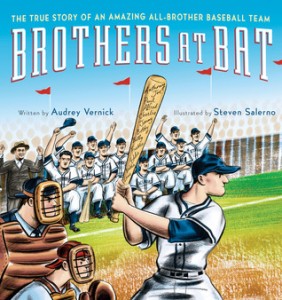 Brothers at Bat by Audrey Vernick
This is a tiny, fun, slice of American history. I appreciated that when I Googled the brothers to find out more…there wasn't more. I mean, some of the other biographical picture books I read this year were fairly selective in what information was presented. This is an understandable strategy for a young audience, but at the same time raised questions for me: How much does what we leave out change the portrayal of a person? At what point is that portrayal no longer accurate? Which is more fair for children, a partial, possibly inaccurate story, or no story at all? None of those issues seemed to be an issue with the Acerra family, which was refreshing.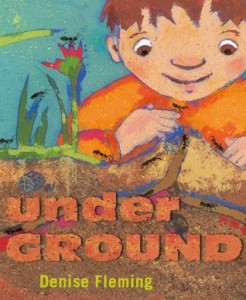 UnderGROUND by Denise Fleming
Wonderful to pour over and discover treasures on every page.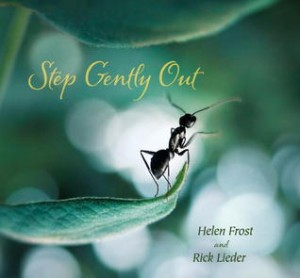 Step Gently Out by Helen Frost
A beautifully photography-illustrated picture book. Instead of asking the photos on facing pages to stand alone, the illustrator clearly put thought into balancing color, layout, and design over the two-photo spreads. Plus the poem works whether you read it slowly, one page at a time, or quickly, all the lines spoken together.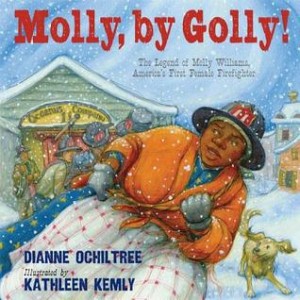 Molly By Golly by Dianne Ochiltree
I love it when we get a peek at lesser-known historical figures, and I ESPECIALLY love excellent backmatter. This one has an author's note with comments on how the author adapted the historical record for this book, Frequently Asked Questions, further reading (books and websites), a pointer to find firefighter museums to visit, and acknowledgment of subject matter experts the author consulted. Nice.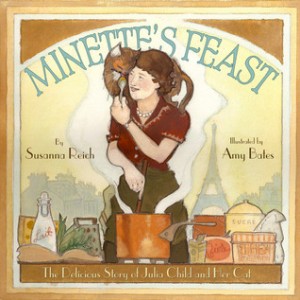 Minette's Feast by Susanna Reich
I have mixed feelings about the convention of approaching a historical figure through their pets (sometimes it feels more condescending to a young audience than it does approachable, which I know is the goal), and while I'm not sure how the device hangs together in this book, I could NOT stop looking at the illustrations. They seem to capture the vibrancy and motion that so many people who knew Julia Child in real life have described.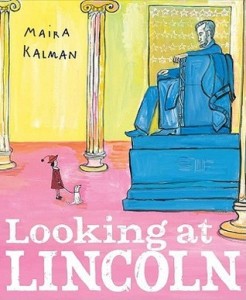 Looking at Lincoln by Maria Kalman
I loved this one because it was such a fresh way of thinking about Lincoln, and so clearly and wholly a personal love letter. What a great model for kids for connecting with your subject.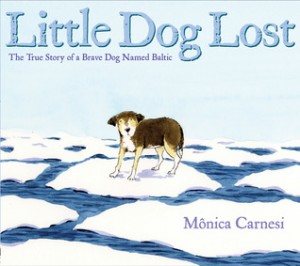 Little Dog Lost
I thought this was a good story very well calibrated to a young audience.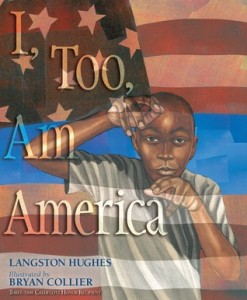 I, Too, Am America by Langston Hughes and Bryan Collier
With the Pullman porters, Collier created an imaginative and powerful way for us to re-visit Hughes' poem.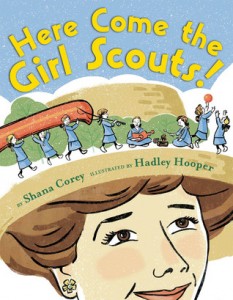 Here Come the Girl Scouts by Shana Corey
I thought this book not only told about Juliette Low's vision but modeled it as well, with all the well-chosen girl-power quotes.