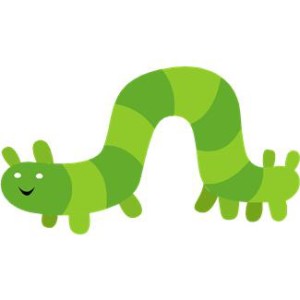 So I've been inching towards a massive update of the Storytime Resources page for at LEAST a year now, and those of you who have sent in your blogs and pages to be added have been super patient waiting for me to get on the ball. I have realized that there's no way I can do this all at once, so over the next couple of months I will work on it a little at a time. I'll post semi-regularly with the new sites I'm adding both to the page and to the Custom Google Search.
Here's the first batch!
Cockburn Libraries: YPS Amazing Shares
–from Australia! Check out recent posts with bread painting, National Simultaneous Storytime (I *wish* we had this in the US!), and their baby storytime "Pram Jam" writeups!
Miss Meg's Storytime
–Miss Meg just celebrated one year of her great blog! Visit her for her Flannel Friday contributions and storytime plans, a printable version of her planning template, and how it felt to tackle baby storytime for the first time.
The Lion is a Bookworm
–Carrie's blog is a wonderful mix of storytime plans, youth services musings, bulletin board ideas, and program outlines…all from her very first year of her first library job!
Library Village
–The three smart ladies at the Library Village have packed 100 posts into their first year of blogging! LOTS of storytime plans for babies, toddlers, and preschoolers, LOTS of Flannel Friday ideas, plus great posts such as their recent round up of top tips for successful storytimes.
Literary Commentary
–Miss Kim has been blogging for a couple of years now and has a really nice collection of storytime plans, book reviews, program writeups, and craft ideas. Plus she ninjas for Storytime Underground, hooray!
Story Time with Songs and Rhymes
–Dawn is the author of a series of great picture books that introduce sign language vocabulary to kids and families. Her whole blog is a treat, with lots of early literacy tips related to signing, but she also has a series of posts specifically with storytime plans that incorporate signing, if you want to start there.
Laughter and Literacy
–Just a few posts here so far (because she's also writing her library's sweet early literacy blog at Laugh Play Read), but a good variety of all-ages ideas to start!