Since our new team of storytime providers will be subbing for each other (which they are used to), but they may now have to sub at short notice at a different branch (which they are not used to–yet), I asked them to all prepare an Emergency Storytime Kit to keep in their cars.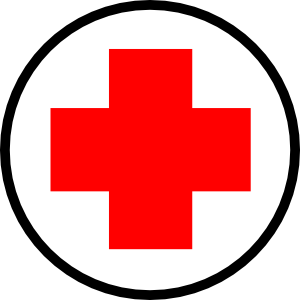 Then if I need to contact them in the morning to step in at another location, they can go straight there with a storytime ready to go, and not worry about stopping off at their desks to grab materials or use someone else's storytime that they haven't practiced.
We told everyone that we'd purchase 2 books for each team member to start their kits, and I loved seeing what titles they selected. Then yesterday Cory asked on the Facebook Storytime Underground page, "What 5 picture books (new or old) do you think every children's collection absolutely must own?" and I loved reading THAT list too!
Which made me think you might have fun seeing the tried-and-true books the team selected, so here you go:
About a Bear, Surplice (x2!)
Pete the Cat: I Love My White Shoes, Litwin (x2!)
Bear's New Friend, Wilson
Press Here, Tullet
Pigeon Needs a Bath, Willems
Mud Puddle, Munsch
Seals on the Bus, Hort
Let's Go for a Drive, Willems
Mama Why? Wilson
Except If, Averbeck
Edwina the Dinosaur, Willems
Duck on a Bike, Shannon
Bear Snores On, Wilson
My Bear Griz, McGinniss
More More More Said the Baby, Williams
Giraffes Can't Dance, Andreae
Boy and His Bunny, Bryan
Don't Play with Your Food, Shea
What Will Fat Cat Sit On? Thomas
I Want My Hat Back, Klassen
Kid Tea, Ficocelli
Butterfly, Butterfly, Horacek
Bear and Bee, Ruzzio
What books would you put in an emergency storytime kit?